We recognize that all our patients are unique and deserve to receive dental care that reflects their individual needs. Our experienced and talented dental team is committed to working with you and your family to create a comfortable, stress-free, and rewarding dental experience every time you visit our practice.
We are pleased to welcome you and your family, and we look forward to working with you.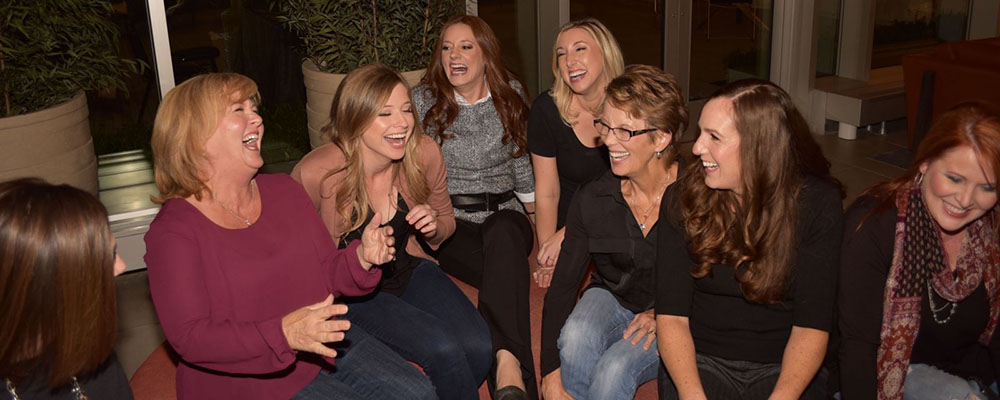 ---
Dr. Anna Bailey
Associate Doctor
Dr. Bailey is native to Western New York. She graduated from Orchard Park High School and completed a Bachelor of Science degree in Human Biology at SUNY Albany. While pursuing her dental training at SUNY Buffalo School of Dental Medicine, she led a student group at the Good Neighbors Health Clinic providing free dental care to those in need in WNY. Dr. Bailey also spent almost three weeks abroad in Vietnam as a member of the Hope for Tomorrow Pediatric outreach mission.
Dr. Bailey is the founder of the UB Run for Smiles 5K to help fund charitable programs at SUNY Buffalo Dental School, this action led to her receiving the UB Dental Image of Excellence Award. Dr. Bailey also spent time in New York City where she completed a General Practice Residency at Colombia University training in oral surgery, implant and restorative dentistry.
Dr. Bailey completed a 300-hour Implant Maxi Course in New York City to become an Associate Fellow of the American Academy of Implant Dentistry. On top of her other areas of expertise, Dr. Bailey is certified in Invisalign Orthodontics, she is a member of the American Academy of Implant Dentistry, New York State, and the Eighth District Dental Society.
Outside of the office, Dr. Bailey is very active; she is an avid traveler and skier. If she isn't doing one of those, she is most likely at the stadium cheering on the Buffalo Bills!! Dr. Bailey is a devoted wife and mother to her husband, John, her daughter, Siena, and her sweet pup, Chauncey.
---
Hannah
Office Manager
Hannah is Dr. Schaefer's office manager and the sweetest person to work with. Whether she is chairside or in the reception area, she has a big smile and easy personality that people are drawn to.
Hannah loves our patients and enjoys getting to know them; she knows our patients feel the same, because they frequently tell her so. She's very organized, likes keeping things orderly, and loves working with insurance companies to figure out claim issues.
Hannah is married with two beautiful boys. She and her husband have been together for more than 16 years — since their junior year of high school!
---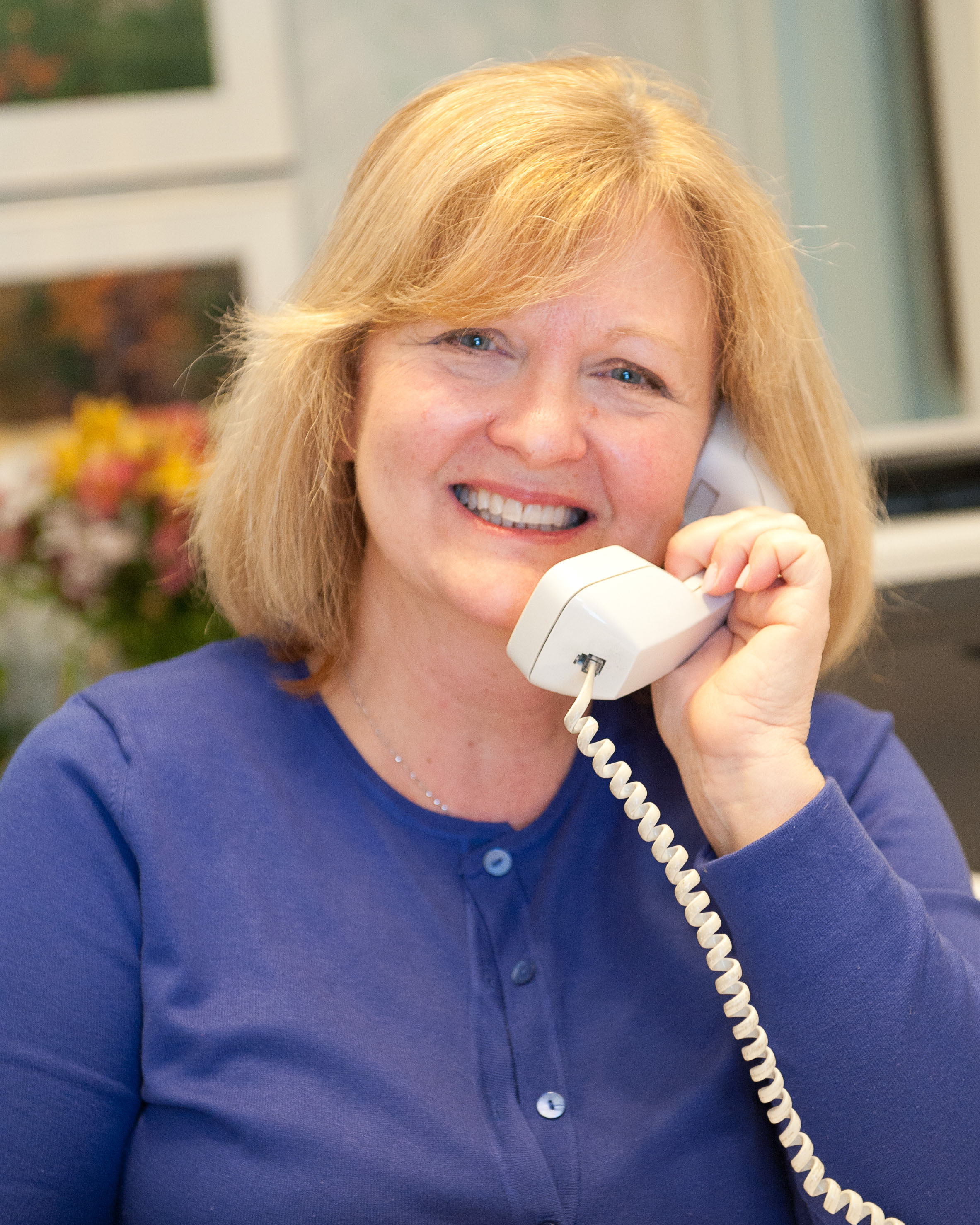 Sue
Receptionist
Sue is the director of first impressions. She is perpetually happy! She genuinely cares about our patients and considers them to be friends. When she takes a vacation, our patients panic that she's not here! Sue has a seriously warm and fuzzy effect on everyone.
With her friendly and welcoming smile, Sue excels at making patients feel instantly at home. She loves working with a great group of people and caring for the smiles of her friends and neighbors.
Sue's been married for more than 35 years and has two adult children as well as a Golden Retriever, Addy. She likes being outdoors, especially bike riding and walking. Sue also enjoys shopping trips and reading.
---
Heather
Dental Assistant, Receptionist, Dental Hygiene Student
Heather started off as our dental assisting intern but quickly became part of our team. She's very easy going, genuine and passionate about helping others. She works mainly in our front office but could quickly switch to assist with Dr. Schaefer. Heather is also in her final year of Dental Hygiene School!
Heather's favorite part of her job is seeing patients walk out with healthy and confident smiles. Because after all, you're never fully dressed without a smile!
When she is not in the office, she could most likely be found at the park with her Golden Retriever, Bindi. Heather also enjoys camping, shopping and spending time with her family.
---
Dana
Dental Assistant, Receptionist
Dana recently moved to Buffalo, NY from New Orleans, LA and has been loving her new city! She joined Dr. Schaefer's office as a receptionist but jumps in as an assistant whenever needed.
Dana is a prospective dental student who hopes to enroll at UB in the near future! Her favorite part of dentistry is building relationships with patients and helping them achieve their perfect smile!
When she's not at the office she loves spending time with her two pups, Dylan and Hippo, knitting, sewing and spending as much time outside biking, hiking and rock climbing!
---
Cheyanne
Dental Assistant
Cheyanne assists in all dental procedures with both Dr. Schaefer and Dr. Bailey. She has a wide variety of experience working with the doctors on restorative procedures, root canals, extractions and implant placements. Cheyanne recently graduated from SUNY Erie Community College where she received her Dental Assisting Certification in May 2021 and is currently in the process of taking her state board exams to become a New York State Registered Dental Assistant. Cheyanne also has goals of returning to school to become a Dental Hygienist in the future.
Cheyanne's favorite part of her job is getting to converse with the patients, being able to learn all the interesting stories about their lives and assisting the doctors in helping the patients achieve their dream smiles!
Outside of work, you can most likely find her spending time with her family, traveling, reading, and going to museums!
---
Jen
Registered Dental Hygienist
Jennifer has been a practicing dental hygienist in the Buffalo area for 20 years. She is always patient and very understanding. Jennifer has such a warm heart and treats all of our patients like family. She loves getting to know her patients one on one and the opportunity to work with them to achieve their optimum oral health care goals.
Outside of work she is a dog lover, has a passion for cooking and loves spending time with family and friends.
---
Shannon
Registered Dental Hygienist
Shannon is a born and bred Buffalo gal, GO BILLS! As a former bartender, she always likes to engage her patients in light hearted conversations to build patient-clinician relationships. Shannon's favorite part of dentistry, is seeing the amazing work that can be done to someone's cosmetic dentistry and see the confidence patients exude as they leave!
Shannon's had cosmetic dental work by Dr Schaefer and knows the feeling when she left the office with a beautiful smile!
She enjoys being active whether it's in the gym, golfing, water sports or skiing. Shannon is a doting aunt to one nephew and two nieces.
---
Ellie
Registered Dental Hygienist
Elizabeth was born in Buffalo, New York but raised in Delaware. She has since moved back and is glad to be a part of this community. Her favorite part of working in dentistry is improving the smiles of our patients.
Elizabeth is very down to earth and extremely diligent; your teeth will surely sparkle after your visit! She is only here on Mondays so her schedule gets busy quickly!
Outside of work, her hobbies include cooking, baking, bicycling, reading and volunteering at animal shelters.
---
Meg
Registered Dental Hygienist
Meg has the girl-next-door charm. She is easy to talk with, does an exceptional job with every cleaning, and is super gentle. She is only with us one day a month, so Meg books out months in advance. She has a cult-like following — in a very good way!
Meg's favorite part of being a hygienist is helping people feel good about their smiles. For her, watching a patient regain their dental health is fulfilling. She's always encouraging people to be excited about caring for their smiles!
Meg has been married for more than 18 years. She and her husband have a son who's an enthusiastic hockey player and a daughter who's a swimmer, dancer, and loves playing soccer.
---
Peg
Registered Dental Hygienist
Peg can fill in for anyone other than Dr. Schaefer! She is not here on a regular basis, but fills in any time we need her. She is very detailed oriented, has a big laugh and a heart of gold. She had a very fulfilling and successful career as a fulltime registered dental hygienist for 30 years with the same doctor. She is also Dr. Schaefer's nanny.
Peg says she loves every part of what she does, but most of all she is happy to help people regain their oral health and love their smile.
Peg and her husband Floyd have been married for more than 20 years. Combined, they have six children, 19 grandchildren, and one Siberian Husky. They live in the Kenmore-Town of Tonawanda area and love it there, though they are not always thrilled about trekking through the November-through-March winters!
---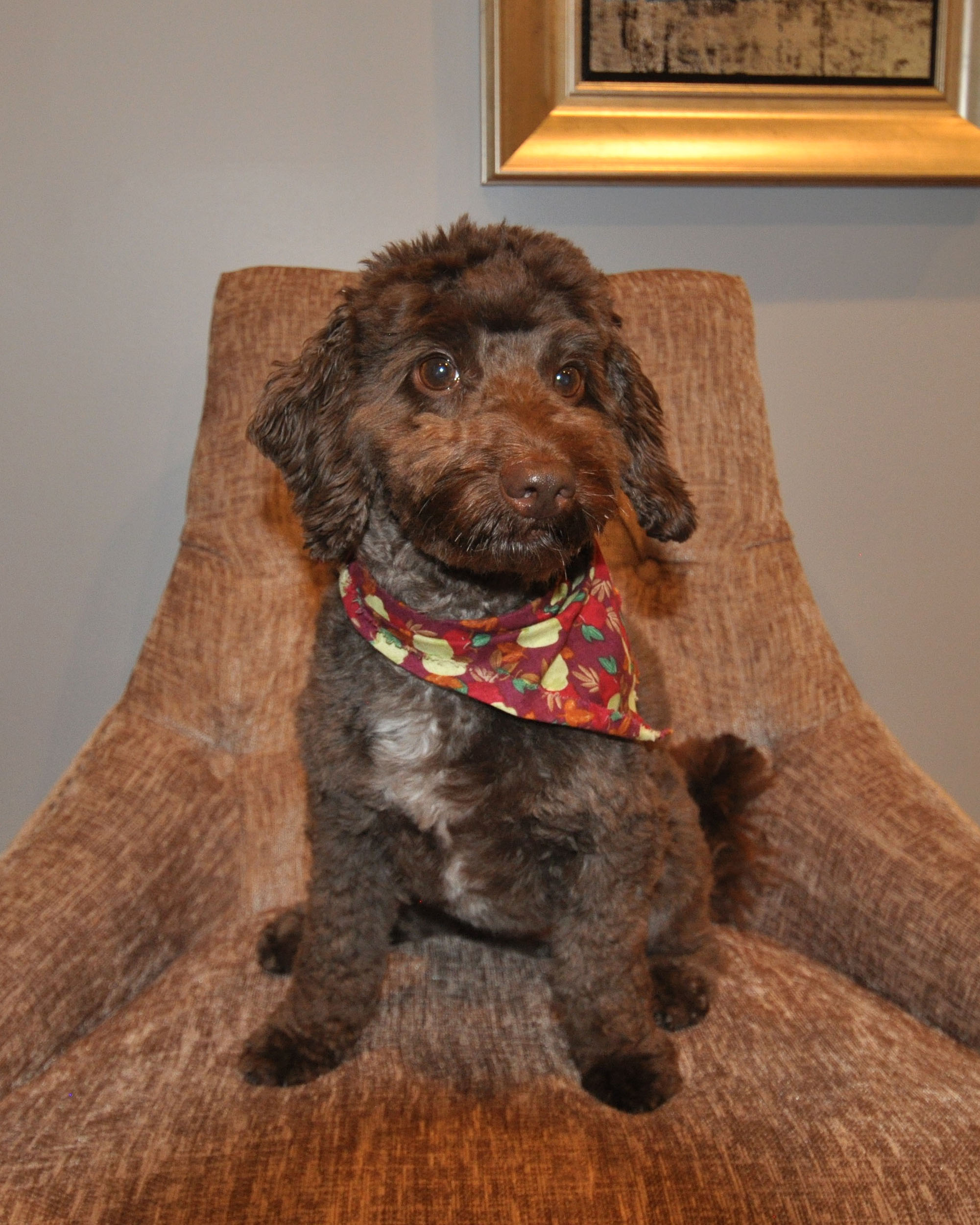 Charlie
Charlie is our office pup who cannot quite pass the therapy dog tests but loves to come and visit. We are still working on him walking past treats without trying to eat them. He's very food motivated and is always under our lunch table! You can meet him if you are the appointment right after lunchtime before he goes home for the day. Charlie is also available for appointments upon request.
---